Green and blue dresses actually used to be the preferred colour choices for wedding dresses before Queen Victoria wore white for her own wedding.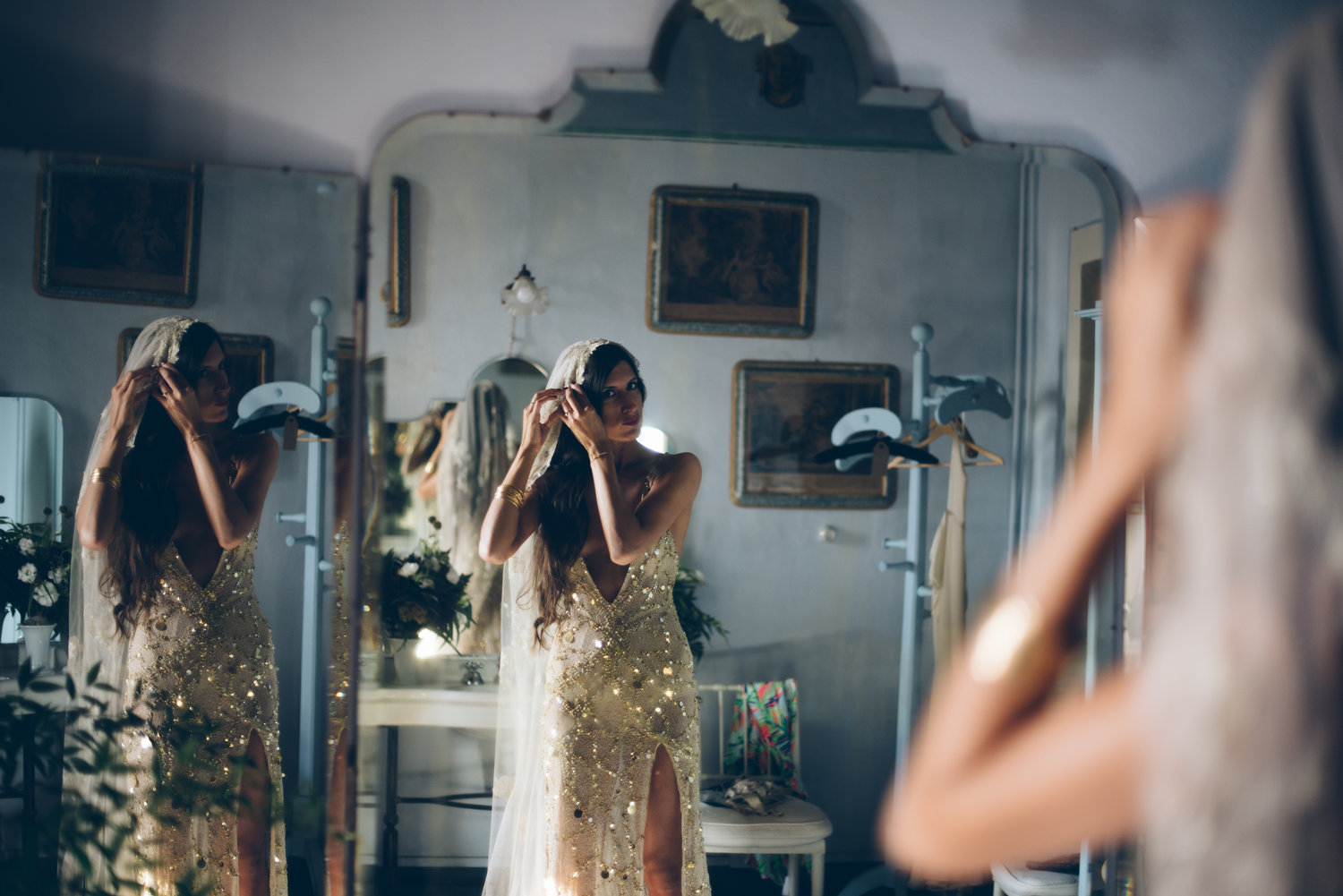 Star-spangled styles in dusky gold shades with twinkling details; embossed sequins, sparkling crystals and softly falling fabrics set against moody skies.
Floral lace, embroidered favourite flowers, and hand-made textural silk flowers, painted and printed there are somany different ways to create floral designs.
I love re-creating styles from the 20th century for a modern take on vintage styles.
a huge part of getting the dress right are the line it makes on the body. Making a sculptural and architectural design make geometric lines across the body, only enhancing the shape more, in the best possible way.