Show-stopping 100-layer Tulle Mini-dress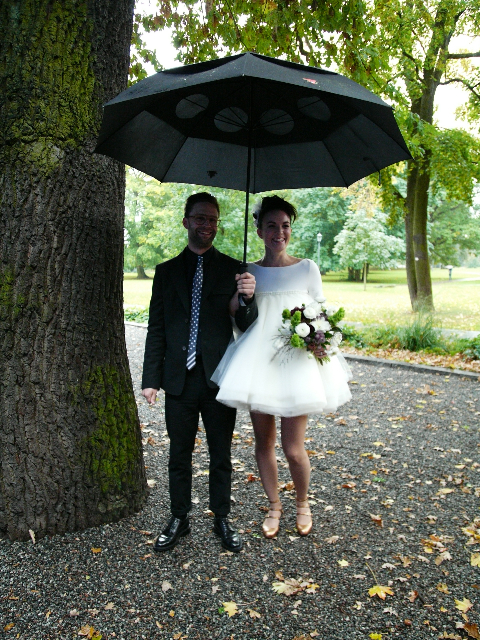 Linnea is a creative set designer, who makes and designs anything and everything that can be used as props and sets for photoshoots, window displays and events, so it was inevitable that her wedding dress would be something different and unusual!
Linnea first wrote to me with a very strong idea for her design - a tulle mini-dress!
I had not met Linnea before this moment, and my first thought was "she's going to need a cracking pair of legs!", and of course, she did!
In total there are 100 tulle skirt layers, set upon a soft jersey body suit, decorated with an under-stated, but pretty pleated grosgrain ribbon band.
The dress plays with the proportions of the body - the 'waistline' of the dress being about the bust, so in effect the bust is lost, which most would be too afraid of! But Linnea proves that you can still look pretty and feminine in a funky dress that skews the proportions of what your wedding dress should be!